We Japanese eat Tukemono for a very long time. Tukemono means Japanese pickles which made from lot's of kind vegetable. In Kyoto, recently one curry shop is really in the limelight. That is Traditional pickles company opened the curry shop named 'Cray pod curry Ohmiya Seiuemon' Today I will show you this curry.
Where is
This curry shop is located in Maruta town, Nakagyo ward, Kyoto. It is known for kyoto imperial palace and many tourist spot. Just 10 minutes away from Kyoto Station. After you arrive at Maruta Machi station, the curry shop is 10 minutes walking away from there. You can see below shop.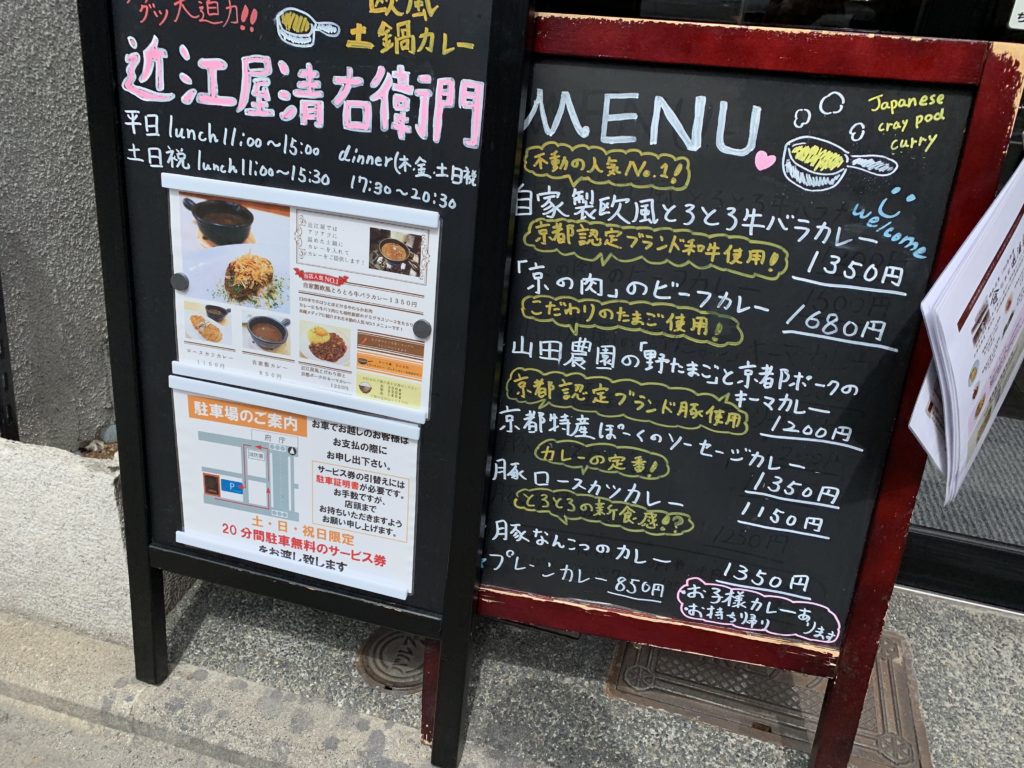 Menu
They have several curry menu.

・Home made brisket curry
・Beef curry
・Keema curry
・Pork cutlet curry
・Sausage curry
・Chicken gristle & green onion curry
・Hamburg Steak Curry

There are also toppings as below
boiled egg, fried onion, cheese.

Of course, we can have Japanese pickles.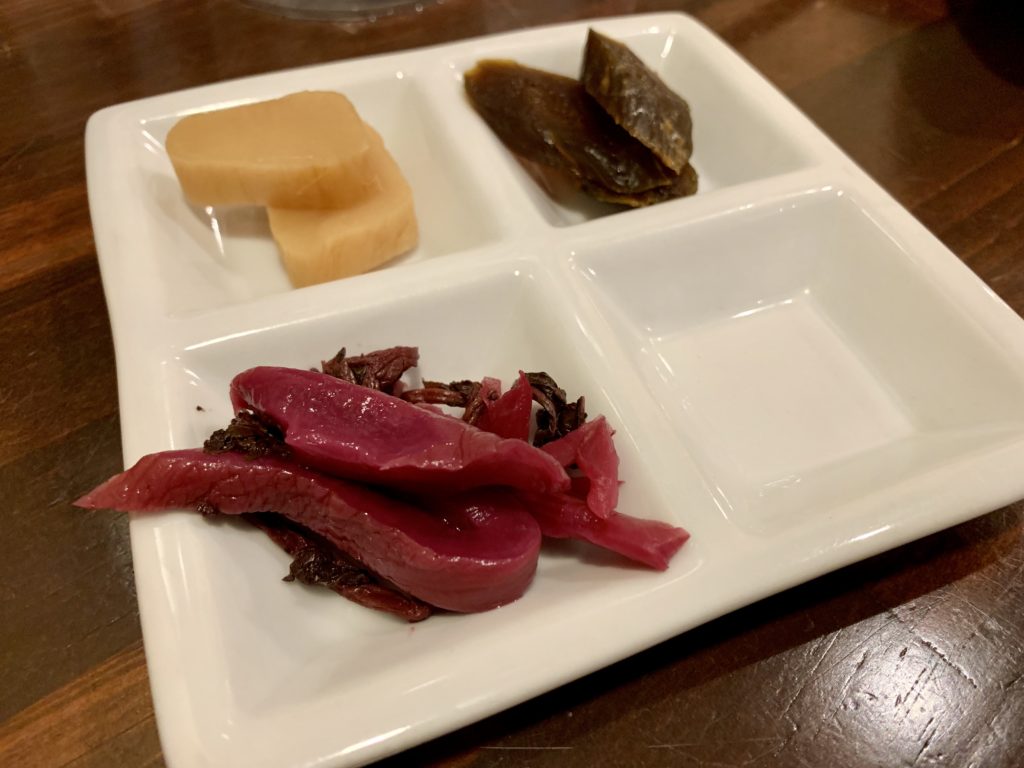 Keema Curry with egg yolk ¥1,200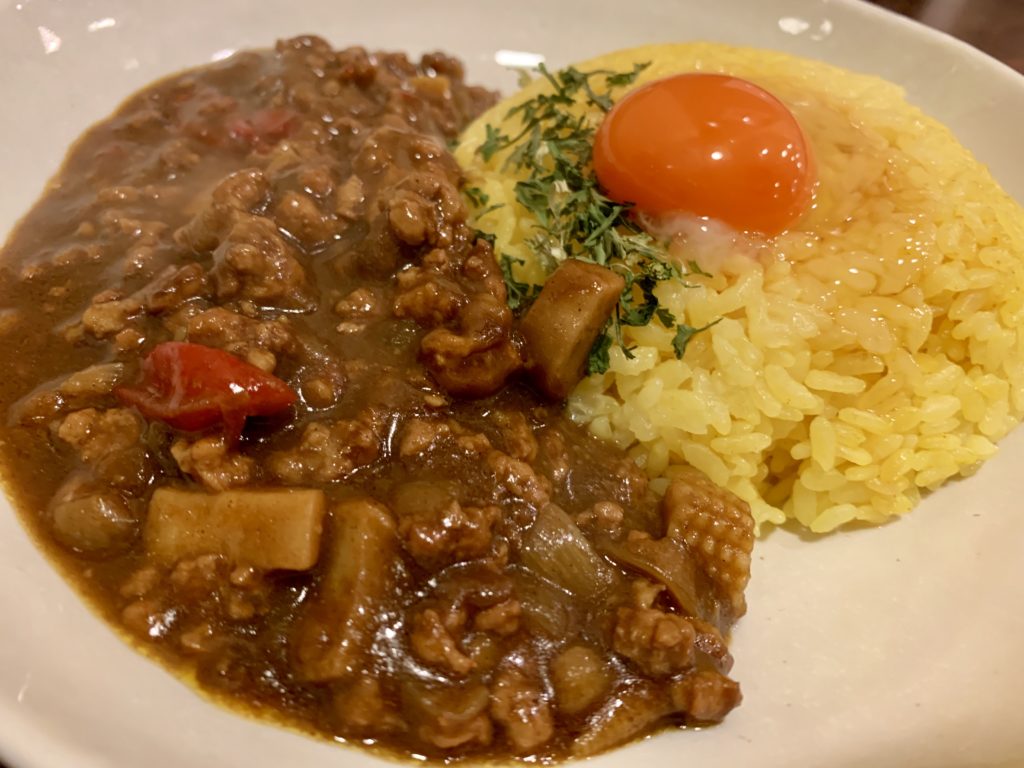 Home made brisket curry ¥1,350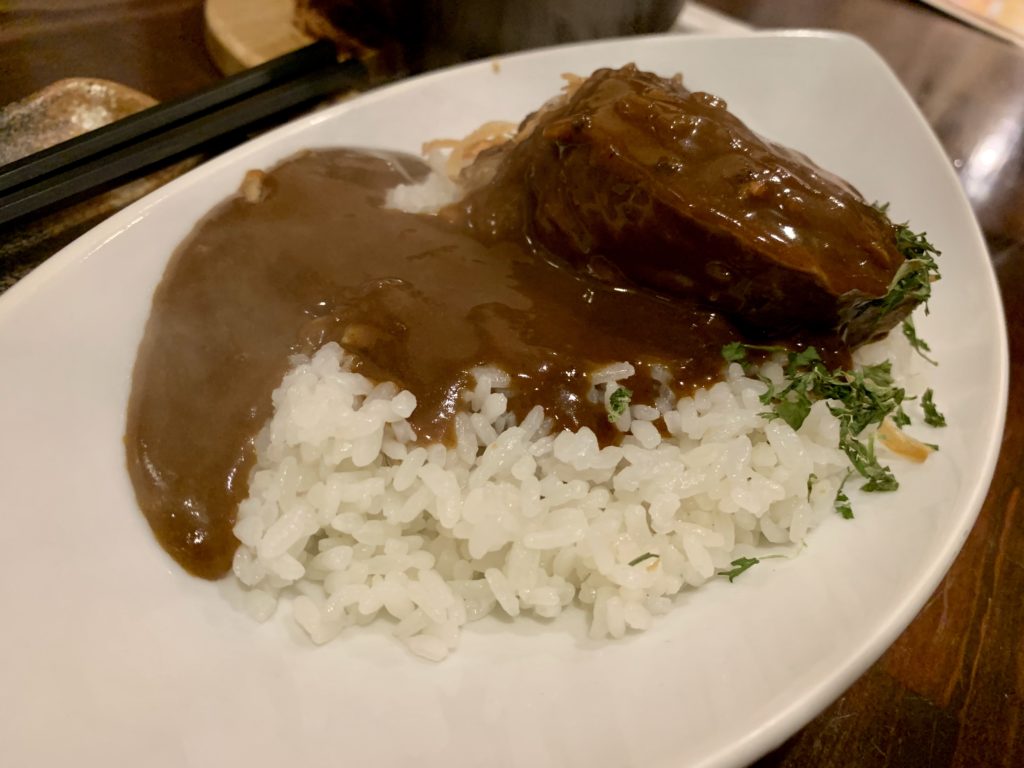 Free pickles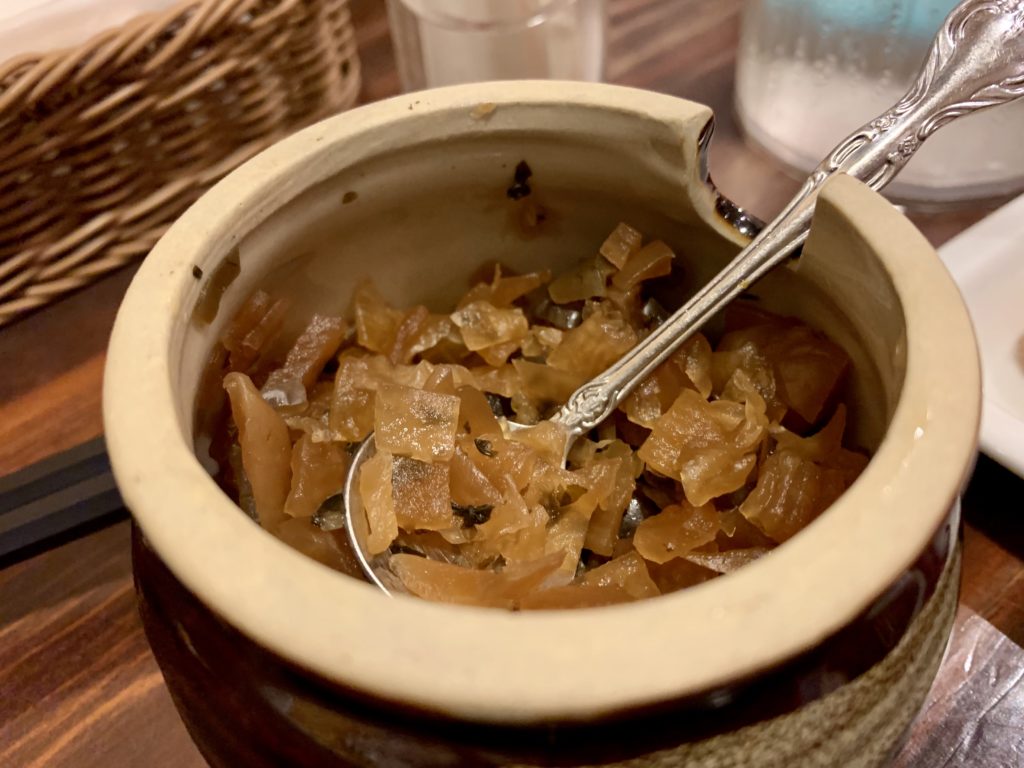 After the curry
There are one coffee shop near pickles curry shop. You can chose your favorite taste. It's good to walk around with this good coffee.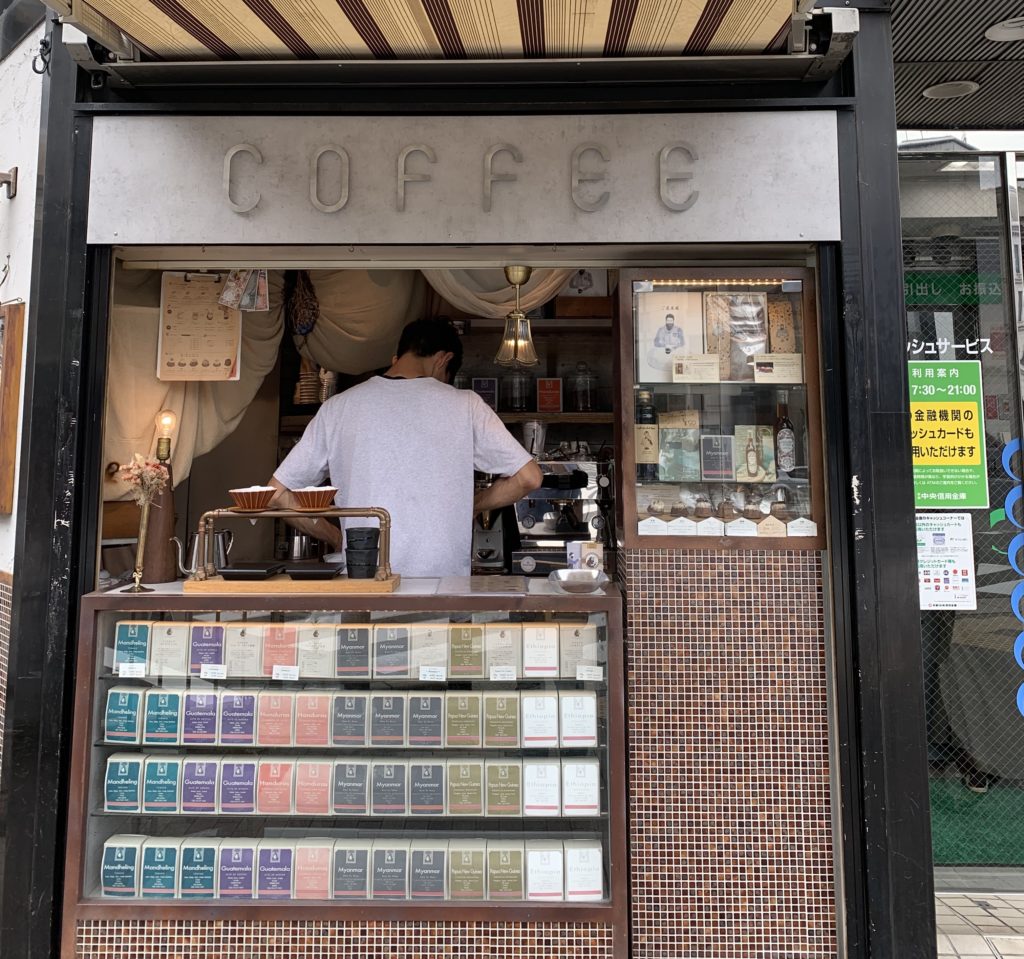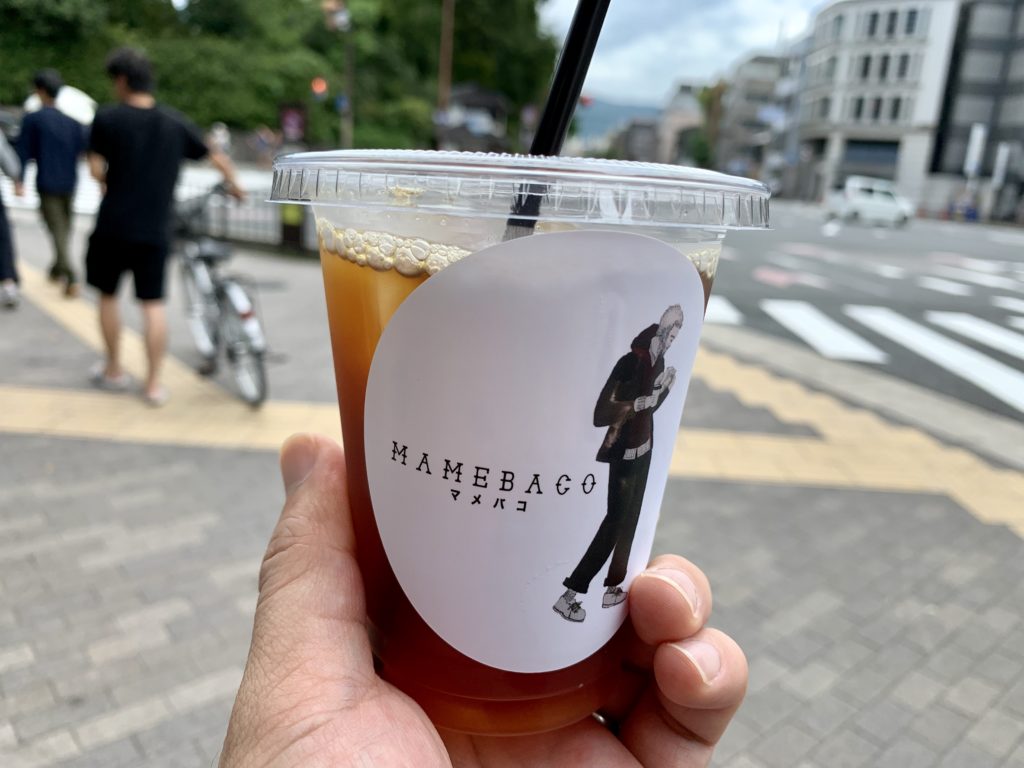 Sightseeing
There are so many tourist destinations in this area. I will tell you some of them.
1. kyoto imperial palace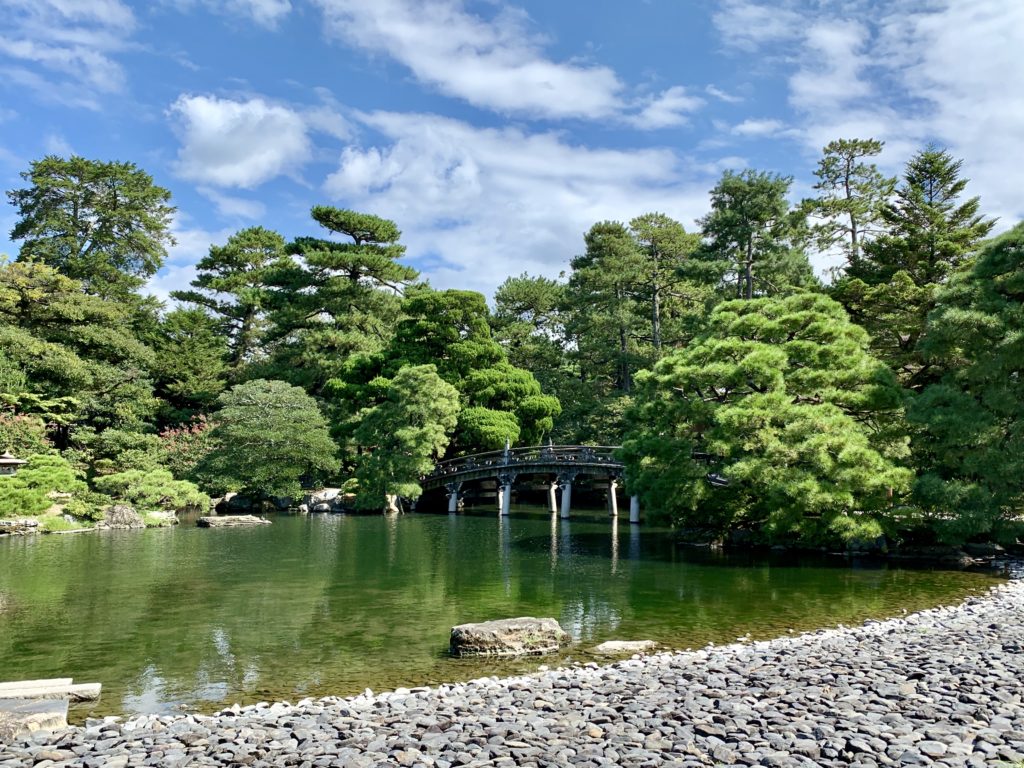 2. Goo Shrine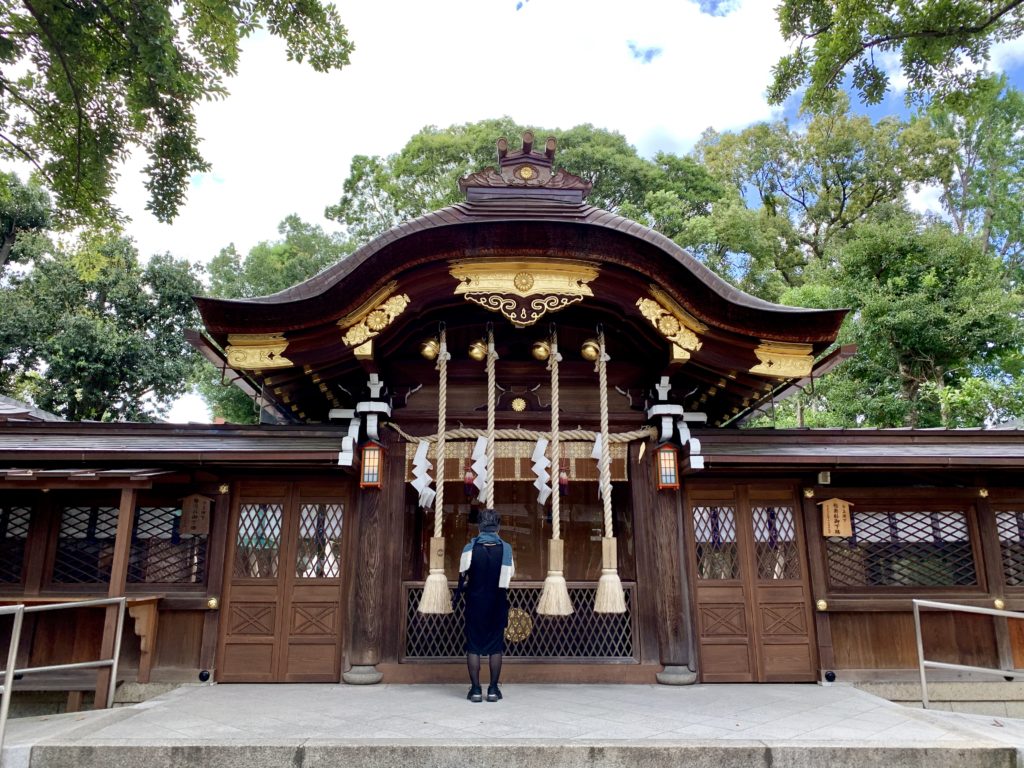 Summary
Cray pod curry Ohmiya Seiuemon
Access
Kyoto Nakagyo Ward Yokokajicho 113-1
Google map